Winter 2019 Concert Band Session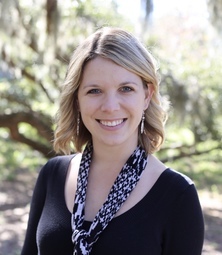 We are excited to have Christine Lundahl, doctoral student from the University of Michigan School of Music, Theater and Dance, as our Winter UMBAA Concert Band conductor. We look forward to having her lead us to a successful session and concert.
Winter 2018 UMBAA Concert Band Dates: 
REHEARSALS
Thursdays 7:30 - 9:30pm
January 17th - March 14th
Skyline High School Bandroom
CONCERT: Free and Open to the Public
Sunday March 17th -  3pm  - Huron High School Auditorium
1 p.m. arrive
1:30 dress rehearsal - time approx: starts as soon as we are set up
2:30 house opens
3:00 concert
Winter Repertoire:
Archer- Fanfare Aureus ( http://c-alanpublications.com/fanfare-aureus/)

Persichetti: Pageant

Bennett- Suite of Old American Dances (https://www.youtube.com/watch?v=ritBkqX4HIw)

Bach/Croft: Who Puts His Trust (https://www.youtube.com/watch?v=0XSKeLtVIuU)

Reed: Hounds of Spring (https://www.youtube.com/watch?v=gzcoUDRR_7s)

Elbel, Louis: The Victors
Our concert band will start rehearsals weekly on Thursday evenings from 7:30 - 9:30pm at Skyline High School, 2552 N. Maple Road, Ann Arbor. The band room will be opened by 7p to give members time to warm up. Rehearsals will begin September 14th.
To cover the expenses of the Concert Band there is a participation fee of $30 per session. The participation fee will be collected when you register online at the link above.
Registration is due by January 10th. Please pass the word onto your alumni friends that may not be on our e-mail list. It is easier to plan if we have a good head count and know what part you would like to play sooner rather than later.
Who are we?
Our UMBAA Concert Band holds ~10 rehearsals culminating in a concert each session. Our group runs two sessions each year: fall and winter. Since the first session in the spring of 2009, our members have grown in musicianship, some having dusted off their instruments for the first time in years and have once again set up a chair and stand in the basement to practice daily. Others play in multiple community bands. The Concert Band plays everything from traditional concert band repertoire to pieces less familiar to many members. Why? Simple. The piece did not exist when they last played in a concert band!
Want to Join?
If you are interested in becoming a member of the UMBAA Concert Band, we would love to have you join us! Our band welcomes players of all levels and abilities. The participation fee will be collected when you register online at the link above.
If you have any questions, please send an email to UMBAAconcertband@umich.edu.
Go Blue and Yuba!