Blast from the Past 2019 Information and Deadlines
Michigan vs. Iowa
Saturday October 5  12 PM
Registration opened for 2019 on August 4th at 7 PM
IMPORTANT SEATING CHANGE ANNOUNCEMENT BELOW

2019 Blast Details
We are very excited for 2019 Homecoming! The Homecoming committee has developed the registration policy as described below:
Registration will begin August 4th
Registration will end on September 22nd
Instrument requests will not be taken past September 22nd 
Refunds can be processed up until September 22nd
Late Registration:
LATE registration will begin on September 23rd
LATE registration will end on September 29th
The price for late registration will now be the face value of a football ticket (Price $90)
LATE registrations are non-refundable

September 29th is the hard cutoff for 2019 
No week of or day of registrations will be accepted - No exceptions!
No refunds will be given after September 22nd.
We have adapted our Blast registration policy to streamline processing and to reduce the work load for our Homecoming committee. Unfortunately, there is no room for flexibility in the dates listed above.  Please be aware, last year registrations hit capacity well before the deadline. Capacity for 2019 is 300 participants. Register early to ensure your spot.
STADIUM SEATING CHANGE
Due to space and safety concerns the Athletic Department now requires all visiting bands to stand during the game. Following discussions between the Michigan Bands and the Athletic Department, the Alumni Band will be allotted 20 folding chairs for those with mobility challenges. The remainder of the Blast participants will stand throughout the game. The chairs will be available on a first come, first served basis to those with mobility challenges and must be reserved in advance by contacting umbaa-webmaster@umich.edu.
There will be clearly marked sections that UMBAA members will need to remain inside during game play. (The layout will be slightly different than in the past.) Any questions or concerns about this change should be directed to umbaa-president@umich.edu

The wait list is now closed. As we process cancellations we will contact those on the wait list.

Friday Night: This year, we will have the traditional dinner and early check in / instrument sign out.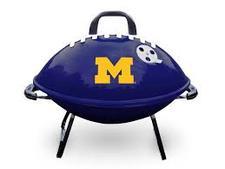 Join Us for the Pre-Blast Dinner

We cordially invite all Blast participants to attend a dinner at Revelli Hall prior to our Stadium rehearsal the Friday night before Homecoming. The menu is TBA from Cottage Inn. Family and friends are also welcome to attend, and may purchase a guest ticket for $10/adult or $5/child 12 and under ahead of time with your Blast registration, or at the door that evening. Blast participants do not need to buy a dinner ticket, it is included in your participation fee. We hope to see everyone there! Stay tuned for a future M Notes email with exact times.
Friday rehearsal details TBA.
The Usual Details
Rule #1: ONLY MEMBERS WITH CURRENTLY PAID ANNUAL MEMBERSHIP DUES MAY REGISTER FOR PARTICIPATION IN UMBAA BLAST FROM THE PAST.  Clicking on the link above will require you pay dues in case your membership has expired.  
Members intending to participate MUST BE REGISTERED, and ARE REQUIRED TO ATTEND ALL MORNING REHEARSALS
Admission to Michigan Stadium will only be granted to those members who meet the deadlines, pay the participation fee and have been issued the required identification
Members must register in order to participate on the field by filling out the registration forms online and paying all fees by the deadline date.
Arrangements will be made for those members who feel they are unable to march to the stadium to be admitted with the band; however, ALL members are required to attend all morning rehearsals.
Kickoff is 12:00pm
Deadlines
Instrument Requests must be received by September 22nd
Blast Online Registration will close on September 29th OR WHEN THE PARTICIPATION LIMIT IS REACHED
Refunds for regular (not late) registrations will be processed through September 22nd, after which no refunds will be issued.
Percussion Music
After registering, feel free to email Mike Burger burgerm@umich.edu to let him know you will be attending, which will expedite the delivery of new music and/or information.  
Loaner Instruments
The bands have a very limited supply of instruments available. The requests will be forwarded to the e-staff. There may not be any available instruments of your requested type depending on the size of that section in the MMB. They will be supplied on a first come first served basis. You will be notified by email if we run out of any instruments requested. You are highly encouraged to bring your own instrument!
Note: We do not supply mouthpieces, reeds, oil, etc., please bring your own. We do have a limited supply of tuba necks and bits and concert horn to mellophone mouthpiece adapters. Percussion must bring their own sticks and mallets, including bass drum mallets. Any specific instrument questions may be addressed to Michael Lee at erdragon@umich.edu
69th Annual Incredibly Tentative Blast Itinerary
All of the Alumni Band items are in bold. Changes to this schedule may occur. 
Friday October 4
5:00-7:30 PM Early Instrument Checkout—Revelli Hall
5:00–7:45 PM Early Packet Pickup—Revelli Hall: Your Blast Participation Badge, music, and updated Blast information will be in your Blast packet
5:30 - 6:45 Dinner in Revelli
7:00 - 8:00 Rehearsal in Revelli Hall
*6-8 PM MMB Rehearsal at Michigan Stadium (Closed to the Public-No Admittance)
Saturday October 5
  6:15 a.m. Revelli Hall opens
  6:30 a.m. ALUMNI arrive to set-up for registration
  6:45 a.m. ALUMNI registration and coffee hour
  7:00 a.m. MMB Rehearsal (starting outside)
  7:30 a.m. ALUMNI meeting/indoor rehearsal begins
  8:15 a.m. ALUMNI join MMB on Elbel Field
  9:10 a.m. Scholarship presentation
  9:30 a.m. ALUMNI set pre-game block on east sideline
  9:45 a.m. Lunch
10:30 a.m. MMB Percussion step show
10:30 a.m. MMB Visualization
10:50 a.m. MMB meet in back of Revelli Hall
10:50 a.m. ALUMNI meet on front steps of Revelli
10:55 a.m. ALUMNI depart for Stadium
11:00 a.m. MMB perform at Go Blue Brunch
11:10 a.m. ALUMNI arrive at the stadium
11:10-11:20 ALUMNI concert on stadium steps
11:20 a.m. MMB Leave for stadium
11:20 a.m. ALUMNI in tunnel
11:40 a.m. MMB Arrive at the Stadium
11:30 p.m. ALUMNI pre-game
11:45 p.m. MMB pre-game
12:00 p.m. Kick-off

ALUMNI and MMB reception following game

5:30 p.m. Revelli Hall cleared and building locked
Other Important Information
Blast participants will receive a CONFIRMATION EMAIL, which is your registration confirmation for Blast 2019. Contact the UMBAA Webmaster if you do not receive your confirmation!
Be aware of the deadline dates! If you have any questions about the Blast please email the UMBAA Helpdesk
at umbaa-webmaster@umich.edu
What If I'm Allergic to the Internet?  Can I Send In a Paper Registration?
The short answer is yes, though it is extremely time consuming for our volunteer organization and the whole reason for the new site was to streamline and digitize our operations.  That said, the link to the registration form is below.  Please note that paper mail for UMBAA sent to Revelli Hall is held until an UMBAA board  member picks it up, which may be every other week.   Your check is then mailed to the treasurer, who  takes checks to the bank in batches, so your check may not clear right away. Finally,  your information is sent to the webmaster, who inputs it into the very system you were trying to avoid! :)  In other words, it takes forever and still ends up in the same place, but in the mean time, you may miss deadlines for equipment, tickets, and even your spot at homecoming.